Just as with many financial transactions, buying a house comes with its own process, terminology and regulations that can feel daunting to those making the purchase. This is just one area where a qualified real estate agent can be a huge help, as they will offer guidance and advice on what to expect, as well as what you'll need in order to complete the transaction. Before you even start to seriously look for your next home, take the time to find the right Oakville realtor that will understand your needs and make the buying process easier for you.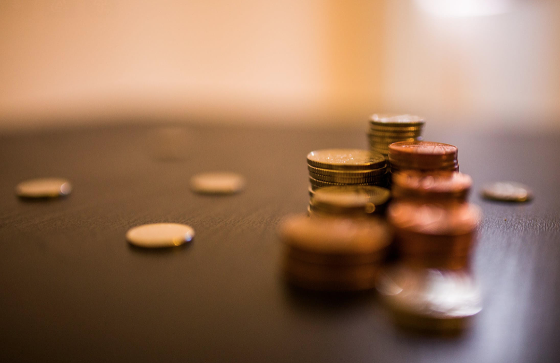 So, if you've found the home you want to buy, it's time to get down to the financial details. Let's take a closer look at what a deposit and a down payment entails, as it relates to purchasing a home.
When Do You Need a Deposit?
A deposit required for a real estate purchase is an amount of money included with a purchase contract as a sign of good faith. In legal terms, it is the consideration that binds you to the contract. Depending on where the transaction is taking place, a deposit can be as little as a few hundred dollars or as high as five percent of the purchase price. It is usually given within 24 hours of your offer being accepted.
When you make an offer to purchase a property, a certified cheque or bank draft is required and will be held by your real estate brokerage while negotiations are finalized. If your offer is accepted, the deposit is then placed "in trust" until just before your mortgage closes. The final step involves having the deposit transferred to your lawyer's trust account and then the deposit amount becomes included in your down payment.
If the negotiations aren't successful and a deal is not reached, the deposit will be returned to you. However, if you come to an agreement, and then back out of it, your deposit is forfeited to the seller.
When Do You Need a Down Payment?
Your down payment is paid on closing day and is the money you've been able to save or access in order to buy a home. Most home buyers will require a mortgage, so your mortgage amount will be the difference between the purchase price and your down payment.
The minimum down payment in Canada depends on the purchase price of the home you want to buy. If the purchase price is less than $500,000, the minimum down payment is 5%. If the purchase price is between $500,000 and $999,999, the minimum down payment is 5% of the first $500,000, and 10% of any amount over $500,000. If you make a down payment of less than 20 percent, your mortgage will be considered high-ratio and you'll be required to pay mortgage insurance premiums.
Buy Your Next Home With Sue Heddle Homes
Are you ready to find your next home? Contact Sue Heddle Homes to find out more about how we can help you. With more than 10 years of experience as a top Oakville realtor, we help clients find the home they want using top negotiation skills. Our dedication to our clients means that your real estate experience will be less stressful and more enjoyable. Call (416) 906-7998 today and let's chat!